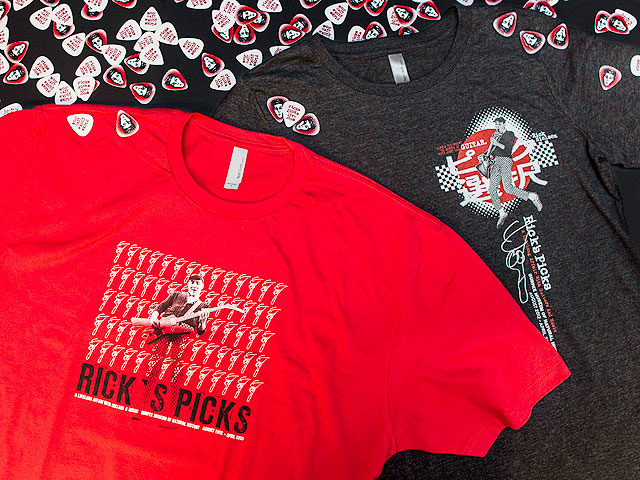 With less than a month to go before the exhibit closes, possibly forever, NOW is the time to see the real Rick through this multi-media-enhanced, dynamic exhibit. That's right; April 14th is the last guaranteed day to see Rick's Picks: A Lifelong Affair With Guitars & Music. We hope the exhibit will travel in the future, but nothing is set in stone at the moment.
So, come on, come on! If you've only seen it once, see it again. If you haven't yet visited, now's the time.
Now is also the perfect time to shop online (Click here) or at the Burpee Gift Shop to get your forever mementos of this "once-in-a-lifetime exhibit about a once-in-a-millennium artist."
You know what you want! You want to see Rick's Picks. It's time to Surrender:-).